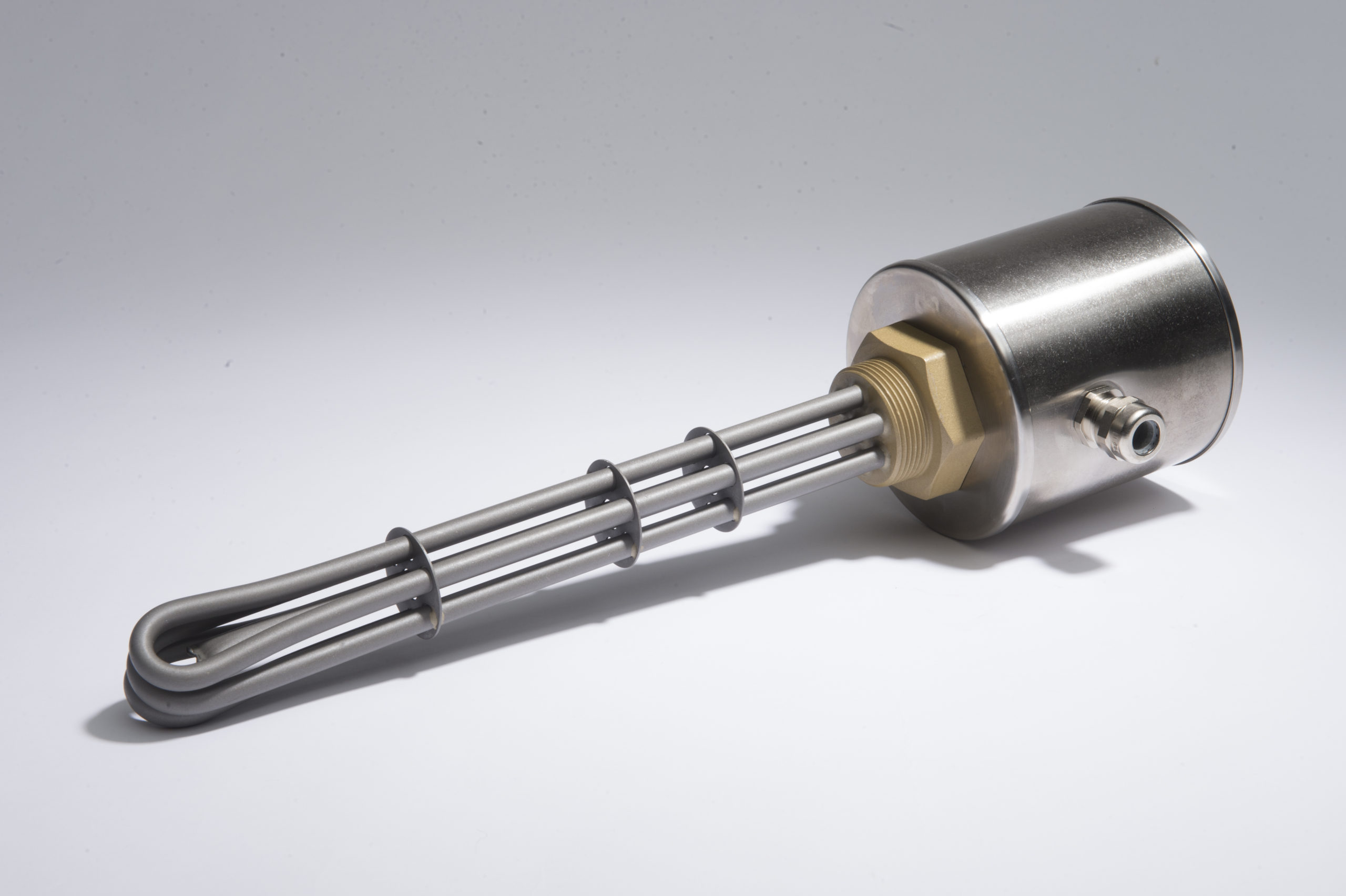 SEHK screw-in heater
Screw-in/immersion heaters are regularly used for heating liquid media such as water or oils in a power range of up to 30kW max. They are a reliable solution when properly designed for the application. The standard program is designed to heat water and is available from the factory within 48 hours.
first-class insulation resistance thanks to an optimized seal technology
Immersion depth from 150 - 2250 mm
Simple mounting and low-maintenance operation
UL/cCSAus approval available for some versions (2-3 kW)
Application areas for screw-in heaters
Drinking water, circulating water, deionized water, cleaning baths, etc.
Lubricating oils, hydraulic oils, heat transfer oils, degreasing baths, etc.
Structure and material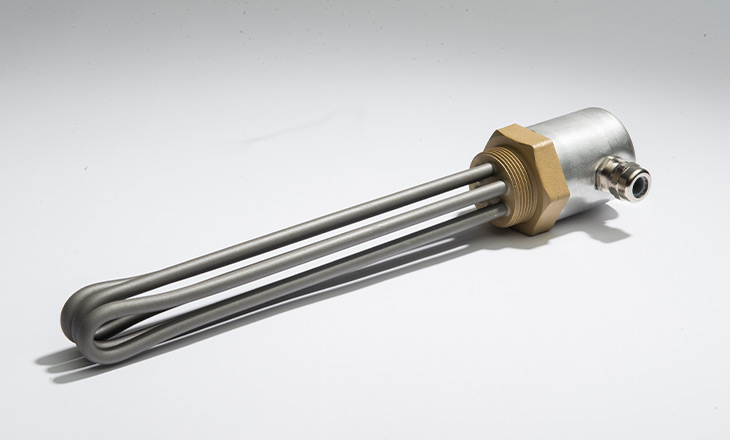 SEHK screw-in heaters are versatile heaters characterized by a long service life and high energy efficiency. Siekerkotte manufactures its SEHK according to DIN 44874, VDE 0702 and other factory standards of leading machine and plant manufacturers.

SEHKs are available in a wide range of screw head sizes from ¾ '' to 2 ½ '' in brass and CrNi steels. The tubular heaters are hard soldered or welded into the screw head and provide heating power up to 30 KW.

Screw-in heaters can be controlled directly via temperature controllers, limiters (also 3 poles), PT100 and thermocouples or can be used as signal transmitters for a PLC.

Protection class versions up to IP69 are possible, with temperature ranging up to approx. 600°C medium temperature. As standard, we provide for an unheated area of 55 mm from the sealing surface, which can be adapted on request.
Technical data
Tubular heater
Diameter
6.5 mm; 8.5 mm; 10 mm; 11.5 mm; 16 mm
Material
1.4404; 1.4571; 1.4828; 1.4876; 2.4858
Immersion depth
150 mm - 2250 mm
Unheated length
55 mm (standard) or by agreement
Screw head
Material
Brass; 1.4301; 1.4305; 1.4571
Diameter
¾″-SW36; 1 ¼″-SW60; 1 ½″-SW60; 2″-SW70; 2 ½″-SW85
IP protection class
IP protection class
IP00 to IP69
Control / monitoring
Temperature controller (1 or 3 poles)
By agreement
Temperature limiter (1 pole)
By agreement
Temperature controller + limiter (1 pole)
By agreement
Temperature controller + limiter combination (3 poles)
30-85 °/110 °C; 30°-110 °/140 °C
PT100, thermal elements
By agreement
Let's talk about it!
No electric heating solution is exactly like the other! Let us advise you on what your optimal heating solution looks like.
Write an email