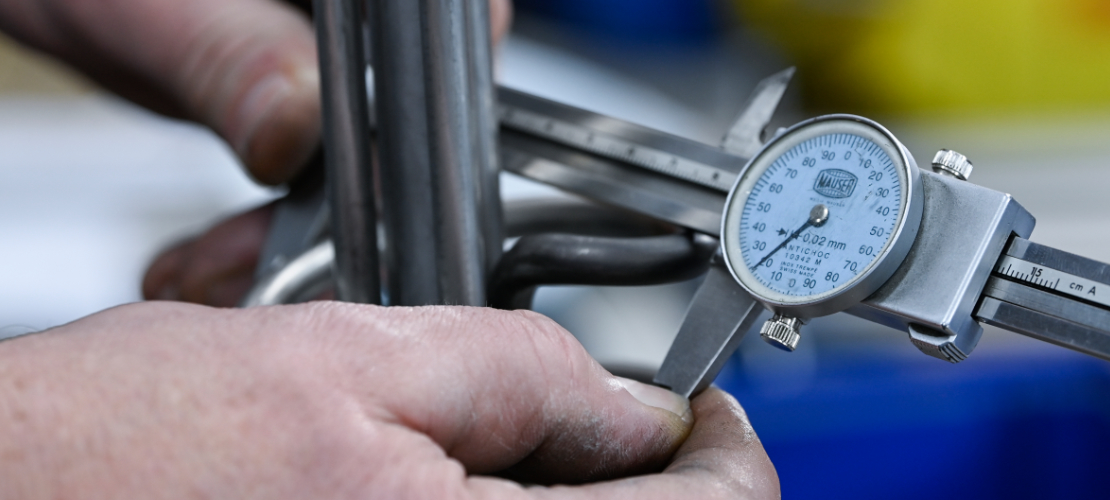 Find the right answer quickly and easily. Our FAQ.
Each project has its own framework, specifics and requirements. This is why different questions always arise, but some things remain the same. So here are our answers to them!
Check whether the required mains voltage calculated for the power is applied to the device. Since the power calculation is based on voltage squared, voltage deviations have a significant effect on the performance of the heater. You will find detailed troubleshooting in the operating instructions of your device!
Electrical terminals and cables must be checked regularly for tightness and tightened if necessary. At high temperatures, also check the functional reliability of the cable insulation (it can get brittle). If visible deposits form on the heating rods, clean them with suitable cleaning agents.
Siekerkotte recommends its customers to decalcify water before it is heated inside the heater. This will allow you to significantly extend the life of your heater. Remove deposits at regular intervals, otherwise the heaters will overheat.
Each heater is designed for its specific application, which is why we build it to your individual needs. Nevertheless, based on our decades of experience, Siekerkotte has defined some standard pieces that we can deliver much faster. Just take a look at our online shop to see if you can find a suitable heater for your requirements.
Siekerkotte uses different stainless steels which are optimized for the medium to be heated. We often use 1.4571 or 1.4404 for oil and water, and 1.4828 for air. If the medium you wish to heat requires a higher grade stainless steel, please contact us and we will find a solution.
Siekerkotte manufactures starting at a batch size of 1, from mini-series to OEM series, all according to the needs of our customers.
Siekerkotte builds electric heaters from 1KW up to 15MW.
The great advantage of electric heating is that the medium can be heated directly where heating is needed. This allows us to avoid heat loss due to thermal conduction in many applications. Siekerkotte assumes that approx. 99.5% of electrical energy expended can be converted into usable thermal energy.
Let's talk about it!
No electric heating solution is exactly like the other! Let us advise you on what your optimal heating solution looks like.
Write an email