Complex requirements solved innovatively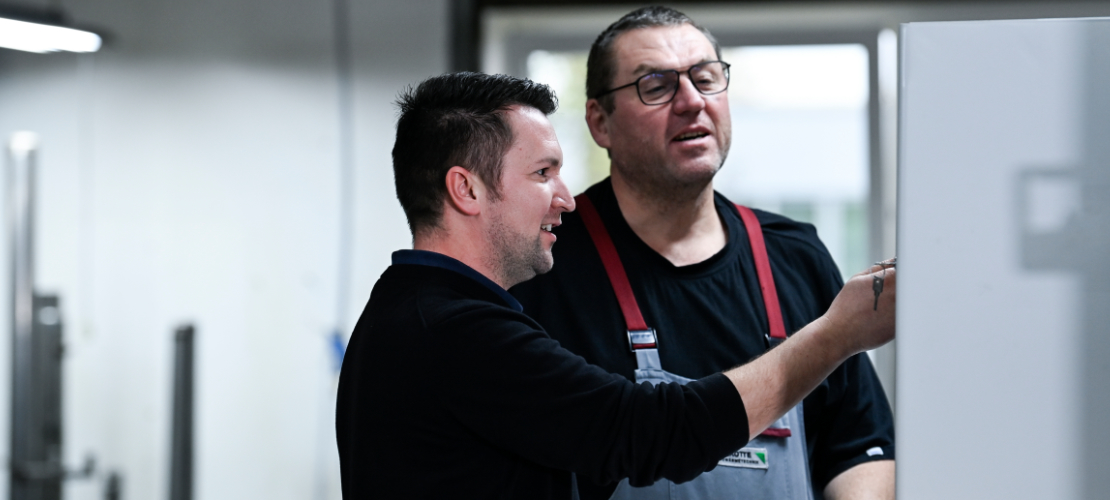 Complex requirements solved innovatively
Get started! Working together for the heating technology of the future
Siekerkotte is regularly looking for new employees to join our team. We are looking for people who are open-minded and curious in their search for new solutions to thermal and technical issues with us. People who regularly question well-trodden paths and thus move our company forward.
We offer you the environment of a family-owned company where direct conversation among colleagues and managers is part of everyday life. A company in which decisions are made quickly and unbureaucratically, so that your innovative contributions can be put into practice quickly.
What you can expect from Siekerkotte
Further training
In order to keep up with technical developments in the future, we offer our employees further training measures on a personal basis. These can be organized in-house as well as at certified training providers.
Exciting challenges in an industry with a future
In the context of energy transition and the associated decarbonization of industry, we see an optimistic future for CO2-free electric heating technology. Be a part of it and help us shape the future.
Open communication
We address conflicts within the company openly, and this also includes managers. We try to question our own decisions every now and then in order to optimize our work in relation to our customers and colleagues.
We believe in fair feedback and if things don't go smoothly, we stand by what happened and try to improve the situation. Just have a look at what our employees write about us on Kununu!
Details
Apply now by e-mail!
We are always happy to accept unsolicited applications from people with a technical profile. Please send us your application by e-mail (attachment < 3MB) to siekerkotte@siekerkotte.de including your references and expected salary.
Write an email