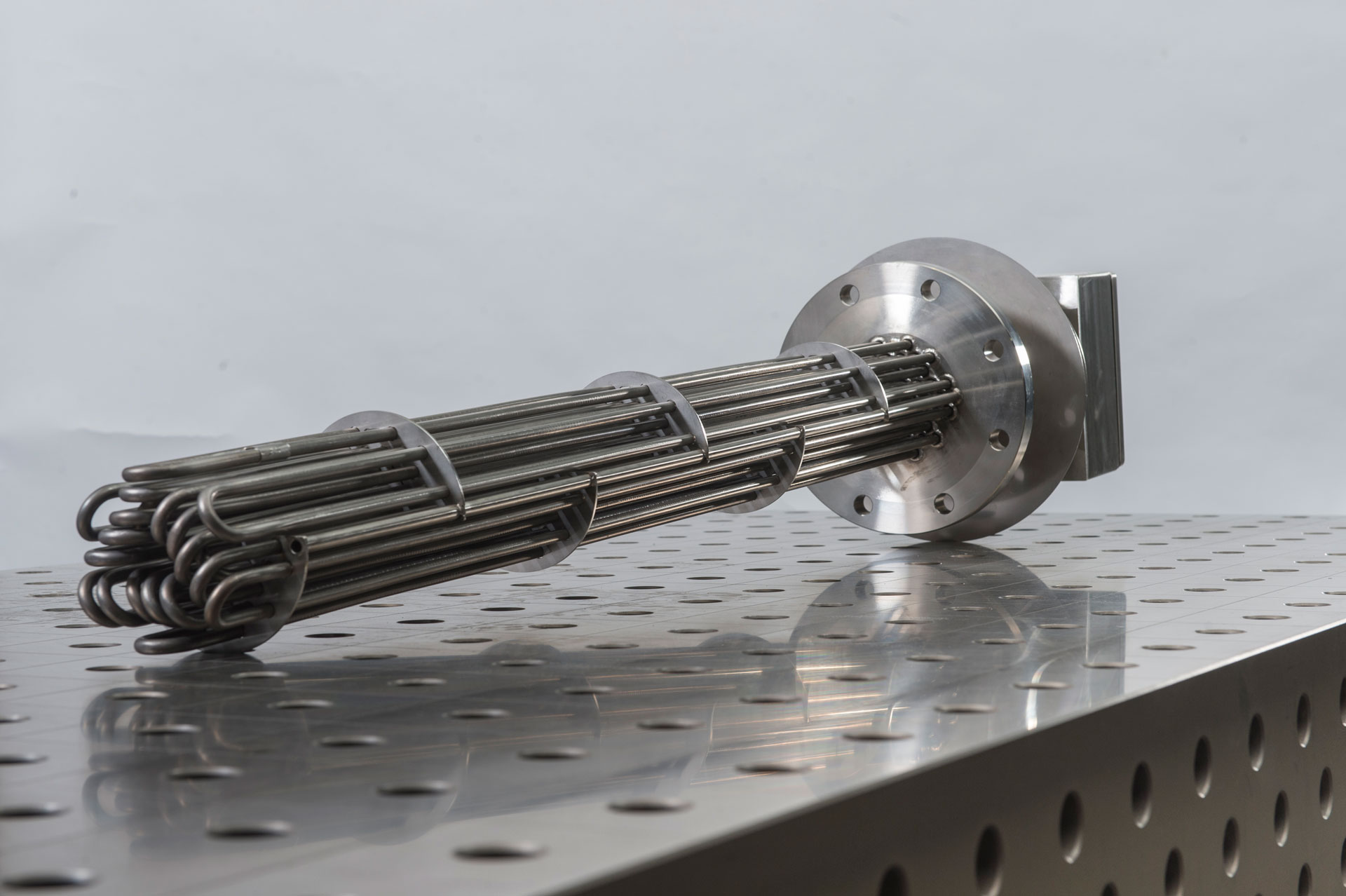 SFHK flange heater
Siekerkotte flange heaters/immersion heaters SFHK are used in industrial processes for the direct heating of liquid, gaseous or solid media up to approx. 5MW. To install the heaters in existing pressure vessels, basins, pipelines, etc., these components are individually adapted to meet the power requirement and process conditions.

Here, too, we offer a standard program for heating water up to 320kW that is available at short notice.
Efficient heating capacity (up to a media temperature of approx. 600 °C) and high power density
Low process costs due to high efficiency and low maintenance costs
As DIN, ASME, tri-clamp or special flange solution
Individual control (thyristor/contactor controls) and monitoring of processes
Items available in the shop now
Application areas for flange heaters
Lubricating oil, hydraulic oil, heat transfer oil, canola oil, palm oil, heavy oil, bitumen, etc.
Drinking water, circulating water, deionized water, demineralized water, WFI, pharmaceutical water, etc.
Power2Heat / power-to-heat
Air, nitrogen, flue gas, etc.
Structure and material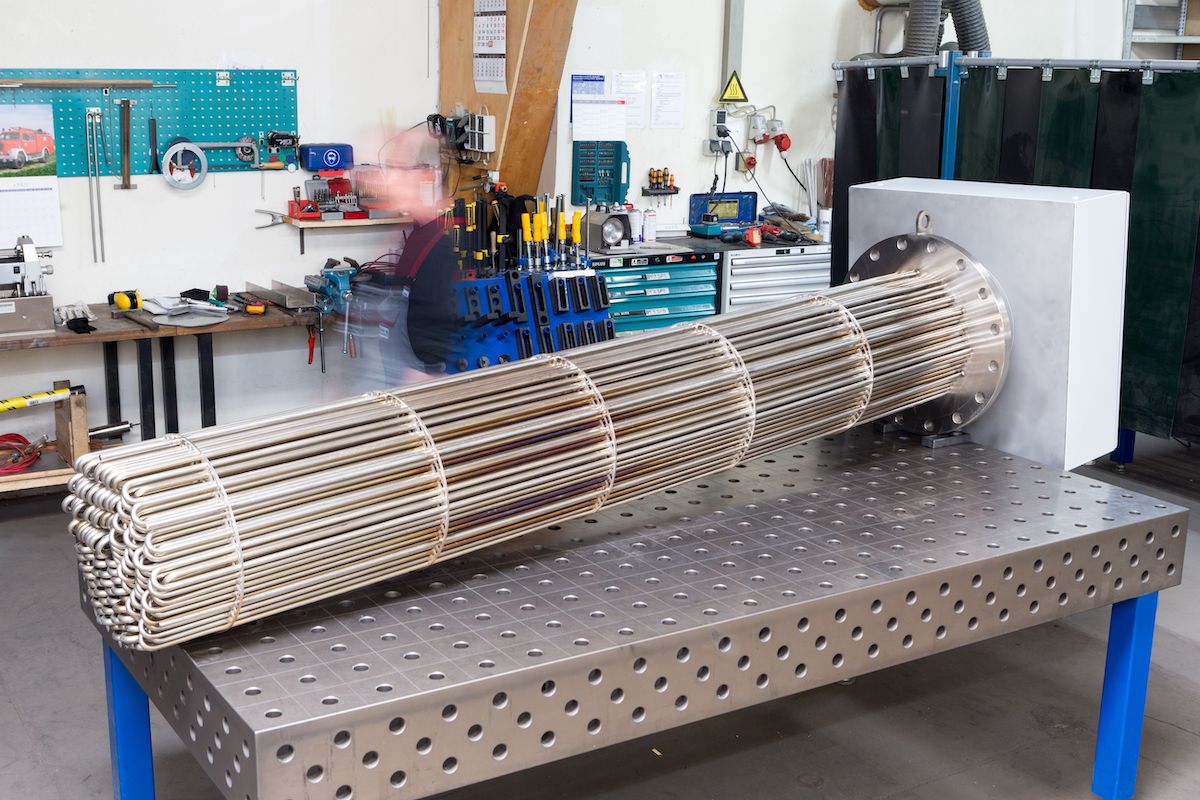 The heaters are made of high-density tubular heaters, which are optimized and designed for the respective heating process (tube material, shape, diameter, unheated area, arrangement). A customer-specific design ensures that the solution takes into account all characteristics of the medium (corrosion, surface stress, etc.), vibrations and other process specifications. Design and manufacture is carried out according to DGRL 97/23/EG, AD2000, EN13455, ASME.

The flange heaters and the blind flange can be made from different materials (1.4571, ..., 2.4858, etc.) depending on the medium to be heated and ambient conditions. The connection housing is thermally insulated. When the temperature of the medium exceeds 150 °C, additional insulation is installed between the blind flange and the connection housing to protect the connection terminals and lines. If required, baffle plates and segments are designed to increase flow velocity of the medium in the flow tube.

The heater is monitored and controlled during operation. For this purpose, mechanical or electronic temperature controllers and/or limiters, PT100, thermocouples, individual thyristor and contactor controls are used as stand-alone control systems or as signal transmitters for an existing PLC.

Technical data
Tubular heater
Diameter
6.5 mm; 8.5 mm; 10.0 mm; 11.5 mm; 16.0 mm
Material
1.4404; 1.4571; 1.4828; 1.4876; 2.4858
Immersion depth
150 mm - 3500 mm
Blind flange
Design
DIN; tri-clamp; ASME; special flange
Diameter
Up to approx. DN1200, by agreement
Pressure level
By agreement
Material
Steel (pressure vessel plate H II); 1.4301; 1.4404; 1.4541; 1.4571
IP protection class
IP protection class
IP00 to IP69
Options
Control / monitoring
Temperature sensor
PT100; sheath thermocouples; capillary tube thermostats
Thyristor or contactor controls
By agreement
Download here our data sheet for standard electric flange heaters from Siekerkotte
Let's talk about it!
No electric heating solution is exactly like the other! Let us advise you on what your optimal heating solution looks like.
Write an email